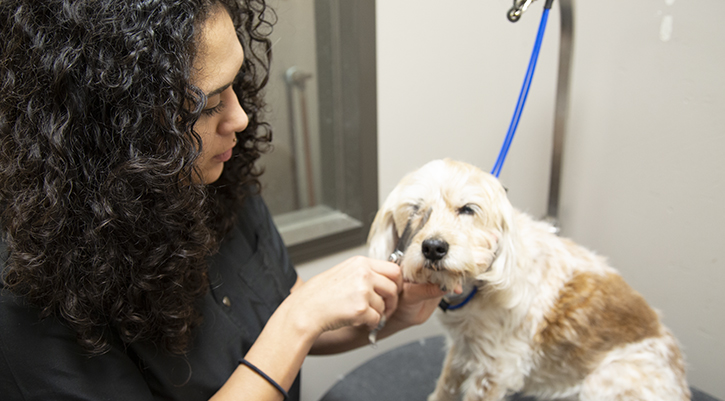 Grooming is about more than just making your pet look good! These services can help your pet feel better as well, assisting in controlling external parasites, soothing skin conditions, and keeping wounds clean after surgery or injury. Our experienced professional groomer Alexa is known for her gentle touch and personal attention and can provide full-service grooming care for both dogs and cats.
Our Deluxe Bath service includes:
Shampoo
Conditioner
Nail trim
Anal expression
Ear cleaning
Brush out
Alexa also offers breed-specific cuts and trims and can create customized grooming programs for each individual client.
Grooming is available Monday through Friday by appointment only.
Drop-off hours are between 8:00 a.m.– 9 a.m.
Pick-up times are between 3:00 p.m. – 5:30 p.m.
For more information on our grooming services, or to schedule your pet's appointment, call us at 936-271-9300.