Dr. Gerald W. Brzozowski, Jr.

DVM, Owner
Dr. Brzozowski received his Doctor of Veterinary Medicine and Master of Business Administration degrees from Texas A&M University. He is passionate about preventative medicine to ensure a healthy and long life through wellness testing, tailored disease prevention with immunizations, and parasite prevention to keep the whole family safe. Diagnostic imaging, internal medicine, and surgery are a few of Dr. Brzozowski's interests, though there isn't anything he is not interested in.

Dr. Brzozowski and his wife, Samantha, share their home with their son Hayden and daughters Vivian, aka Type1Wild1, and Evelyn, and of course their "other" kiddos River and Finn, the Standard Poodle Diabetic Alert Dogs. The family advocates for all T1Ds to be confident in their care and to speak up and ask the difficult questions that will make their lives easier or more bearable. When Dr. Brzozowski isn't with the family or at the practice, he is an instrument-rated land and sea private pilot who loves to explore the world by air and fly animal rescue missions!
Whether you come to visit for your bi-annual exam, or for an illness that needs diagnosing and proper treatment, or just to drop by for a cup of coffee and say hello, he will be there to listen, learn, teach, and treat!
Dr. Donald R. Hay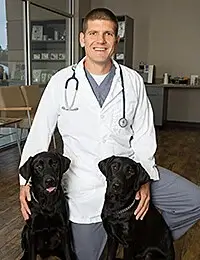 DVM
Dr. Donnie Hay graduated from New Mexico State University in 2004 with a Bachelor of Science degree in animal science. He received his Doctor of Veterinary Medicine degree from Texas A&M University in 2008.
He is married and has three children, two sons and a daughter. His passion is spending time with his family. In his spare time, he enjoys training for and competing in triathlons and iron man races, as well as watching Dallas Cowboys football.
Dr. Charity Stone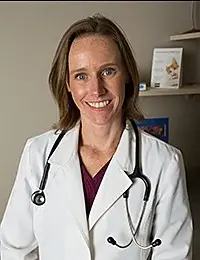 DVM
Dr. Stone was born and raised here in the Houston area. She attended Texas A&M University where she received her Bachelor's in Animal Science, followed by her doctorate of veterinary medicine. After completion in 2008, she completed a one-year internship at the University of Georgia, rotating through large animal medicine and surgery. She and her husband lived in rural Georgia for multiple years where she worked at a busy ambulatory practice. After returning to Texas in 2011 she started practicing both small and large animal medicine.
In 2012 Dr. Stone became certified in veterinary acupuncture with an emphasis on equine therapies. She has since broadened her studies to include dogs and cats. Dr. Stone has a mobile equine practice that gives her time to still care for horses.
Dr. Stone and her husband have 3 beautiful children; Sophie, Connor, and Thatcher. In addition to a dog, cat, and a horse. During her free time, Dr. Stone enjoys staying active or reading a good book.
Valerie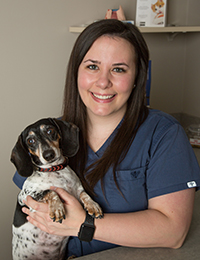 Office Manager
Valerie grew up in Luling Texas and moved to the Woodlands during the summer of 2012 to move in with her husband. In October of 2012, Valerie joined the team at Forest Crossing Animal Hospital. In her spare time, she loves to spend time with her husband and two kids. As a family, they enjoy fishing, swimming, biking, and catching up on movies. Valerie is also the owner of two playful miniature dachshunds named Coco and Cooper.
Beth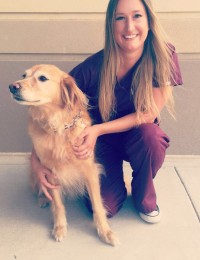 Senior Veterinary Technician
Beth joined Forest Crossing Animal Hospital in December of 2012. She brings to our hospital the knowledge and experience that makes us a step above the rest! She began her career in Veterinary Medicine in 2005 at a small animal clinic in Cypress, Texas and was simultaneously enrolled in the Veterinary Technician program at Tomball College. Her special interests include client education and veterinary dentistry. Beth spent most of her adolescent years traveling and living abroad. In addition to her diversity, she brings to our hospital her positive perspective on life! She is the mother of a sweet boy named Warner as well as two 4 legged kiddos; a quirky and comical Golden Retriever who answers to "Waffles" and a sassy diva kitty named "Zipper." If she is not here giving extra love to our patients, you can find her out and about enjoying running, cooking, and camping. She and her husband have a special passion for international travel as well as weekend getaways.
Abby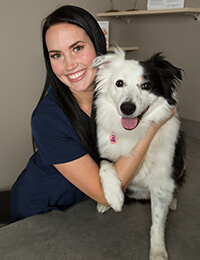 Veterinary Receptionist
Bio coming soon.
Nancy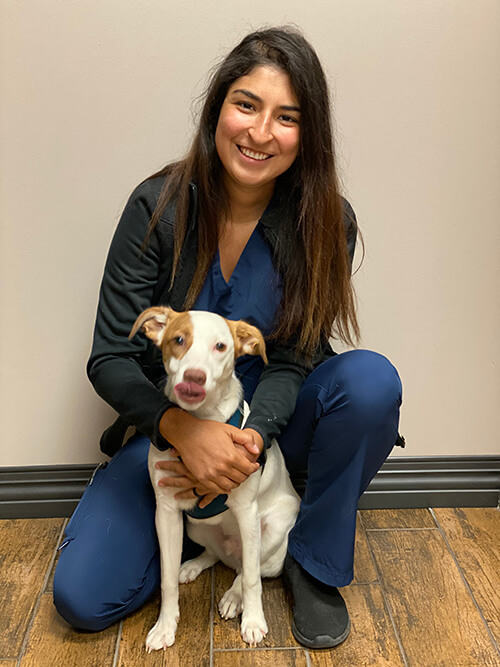 Veterinary Technician
Nancy joined our team in January 2017. She grew up in The Woodlands and attended the Veterinary Tech Institute. She has 3 awesome pups named Lucy, Damien, & Light. In her spare time she enjoys fishing, hiking, and any kind of traveling with her husband, Matt.
Maddie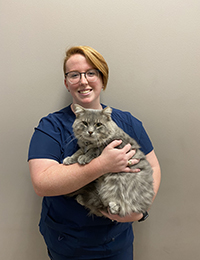 Veterinary Technician
Maddie was born and raised in Houston. She joined our team in February 2020. She attended Sam Houston State University and graduated with a Bachelors of Science in Animal Science. She plans on applying to go to vet school. She enjoys knitting and playing video games in her spare time. She has a scruffy beagle named Moose & a playful kitty named Killua.
Leigh Anne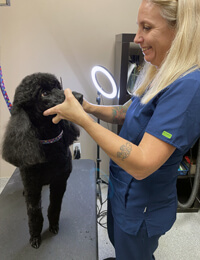 Groomer
Leigh Anne has been a professional groomer since 2007, and her specialty is pampering your pet!
Unlike the staff at many big-box pet stores who try to do as many pets as possible in a day, Leigh Anne doesn't do assembly-line grooming. She is patient and detail-oriented, taking her time to make sure your pets are comfortable and come back to you looking and feeling their best.
Regular grooming is an important part of maintaining your pet's overall health, and Leigh Anne likes to develop long-term relationships with her clients and their pets so that she can provide personalized service. Make an appointment and see how good your pet can look and feel with grooming by Leigh Anne!
Taylor

Animal Care Attendant
Bio coming soon.
Vanessa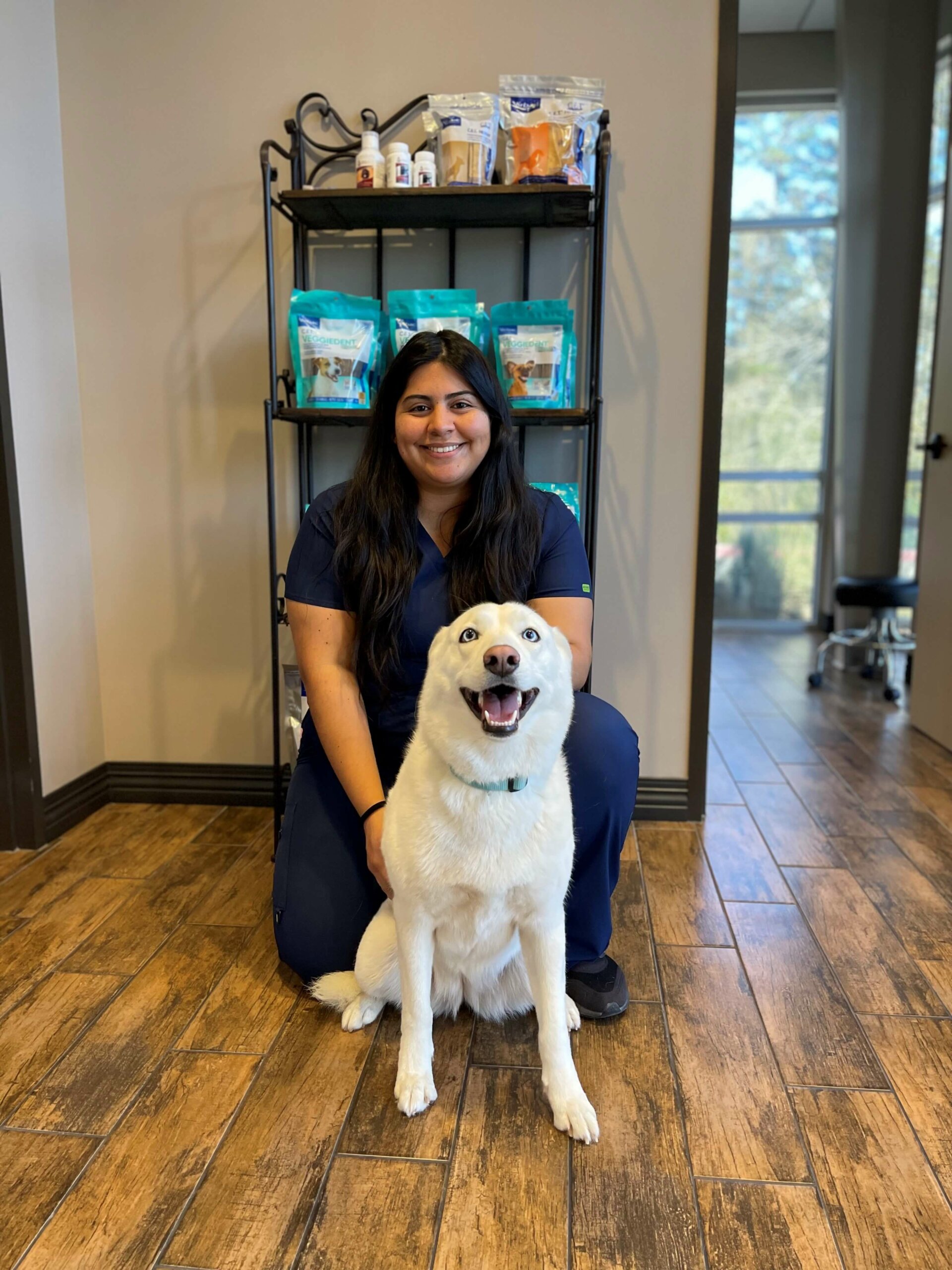 Animal Care Attendant
Bio coming soon.