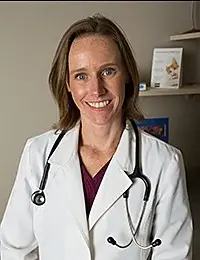 DVM
Dr. Stone was born and raised here in the Houston area. She attended Texas A&M University where she received her Bachelor's in Animal Science, followed by her doctorate of veterinary medicine. After completion in 2008, she completed a one-year internship at the University of Georgia, rotating through large animal medicine and surgery. She and her husband lived in rural Georgia for multiple years where she worked at a busy ambulatory practice. After returning to Texas in 2011 she started practicing both small and large animal medicine.
In 2012 Dr. Stone became certified in veterinary acupuncture with an emphasis on equine therapies. She has since broadened her studies to include dogs and cats. Dr. Stone has a mobile equine practice that gives her time to still care for horses.
Dr. Stone and her husband have 3 beautiful children; Sophie, Connor, and Thatcher. In addition to a dog, cat, and a horse. During her free time, Dr. Stone enjoys staying active or reading a good book.